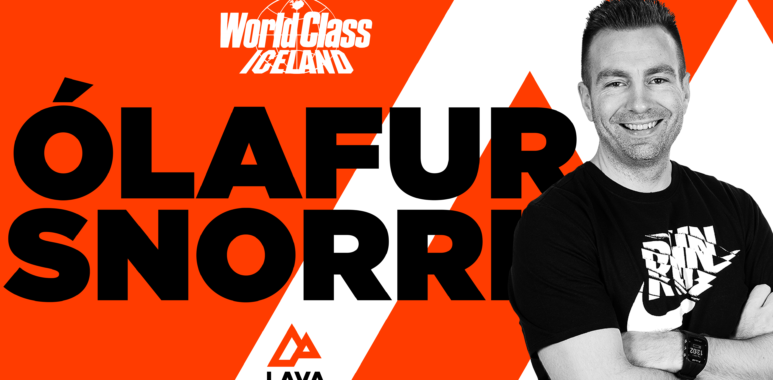 New partnership with World Class and Ólafur Snorri
In line with our goal to focus on health and fitness of our players we are happy to announce two new partnerships!
Ólafur Snorri Rafnsson has joined LAVA as our fitness coach as well as partnership with World Class Iceland has been made.
Ólafur Snorri Rafnsson is an experienced fitness trainer and has great experience working with teams. With B.Sc. in sport science Ólafur has been coaching and training since 2008. Both as a personal and group class trainer as well as he has been a strength and conditioning coach for sports like handball, basketball and swimming.
As part of the partnership all our players gain access to World Class Iceland witch has 18 locations around Iceland. World Class Iceland is a bright & spacious fully equipped gym with a wide variety of classes & access to thermal pools & thalasso jacuzzi. The bright and spacious gym contains the best in state-of-the-art fitness equipment from the world. You can take a look at World Class at their website here https://www.worldclass.is/
Ólafur Snorri statement
Success in every sport is build on mental and physical health. Physical health is crucial to keep focus during long sessions and to minimize injuries. Esports are not different from other sports in these matters, even though it is not talked about as much. Behind every pro team are multiple coaches focusing on physical health, nutrition, sleep and more. These are the aspects that players train better and reach further in their sport. I'm happy to be part of a team that is changing the discussion in a positive way and treating competitive gaming as the sport it deserves.